Agile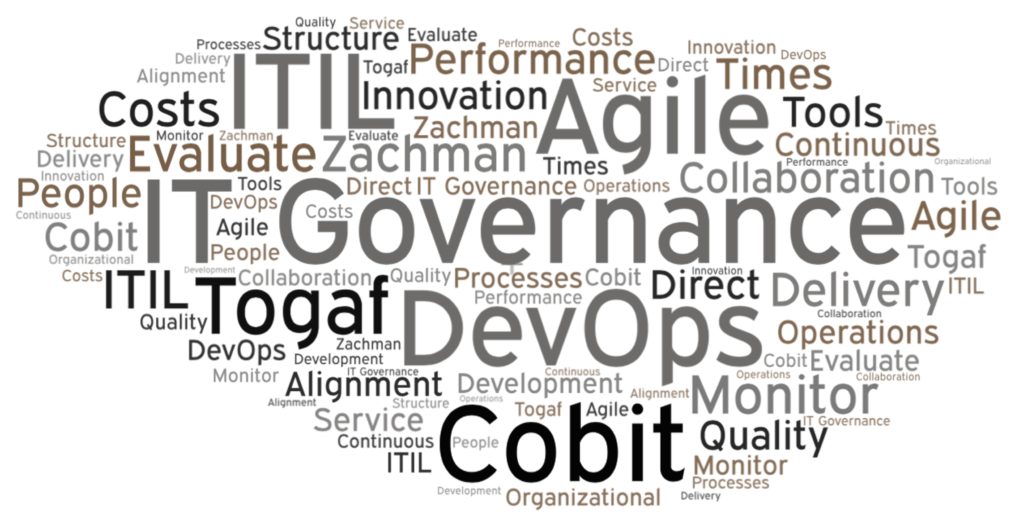 Adoption of IT governance strategies for multi-product DevOps teams
Call for participants
Introduction
IT leaders may be unaware of the interdependence of the factors that influence the adoption of IT governance strategies, such as COBIT5, ITIL, TOGAF, ZACHMAN, and ISO27001. The researcher is inviting IT leaders from multi-product DevOps teams who have implemented IT governance strategies to participate in a survey to determine the relationships between performance expectation, effort expectancy, social influence, facilitating conditions, and behavioural intention.
Potential benefits of this research
The below list explains the role of each IT function within the software development organization.
This study may provide DevOps environments increased alignment amongst the various development and operations teams, thus improving performance, communication, trust, productivity, knowledge sharing, and overall product delivery confidence.
This study may contribute towards improving product delivery thereby positively affecting uptime, reliability, and functionality so important for the consumers and society.
Voluntary participation to the study
This study seeks volunteers who satisfy ALL the below criteria:
IT leaders who have adopted IT Governance strategies such as COBIT5, ITIL, TOGAF, ZACHMAN or ISO27001 in their organizations.
Form part of the IT governance body in the organization.
Work with an organization which utilizes IT governance to manage DevOps teams.
Results of the research:
The results of this research will be posted on this group, once the research has been approved and published.
Click on the below link to participate in this study.
https://www.surveymonkey.com/r/RussellCamilleriDITSurvey2022